Introducing SMSTurbo Fulcrum
Scale Ticketing Online
Organize and track your scale ticketing transactions in an easy-to-use web interface. Manage vehicles, haulers, customers, materials, and process and print tickets from any web browser.
Click below to learn more.
Manage Customers
Store customers for quick look up during your ticketing process. Maintain basic company information and track customer credit status, so your operator is alerted at the point-of-sale.

Manage Materials
Input your inventory of materials for look up on your ticket screen. Set materials as inbound or outbound materials for proper gross and tare weight capture.
Create Tickets
Add trucks, customers, materials, weights, and quantities. Manage open tickets, void unwanted tickets, and organize completed tickets to be invoiced.
Print Tickets
Print tickets for your customers at your scale house. We support several thermal printers so you can print a basic receipt for the transaction.
Invoicing and Ticket Export
Export tickets and create invoices to send to your customer. You can select tickets to invoice by client and date range.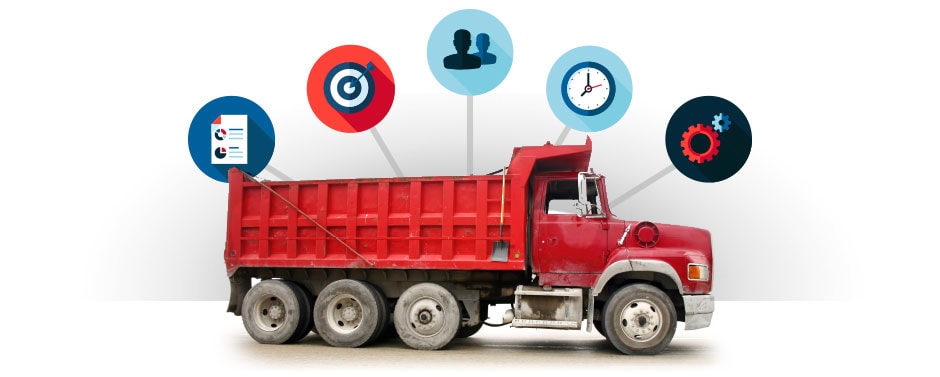 Reporting
SMSTurbo Fulcrum includes several standard reports for you to monitor your business performance. Run ticket lists, customer usage, and material usage reports.