Software and Scale Savvy
Experienced. Inventive. Knowledgeable.
Ted Chumas – CEO/COO
Ted joined Creative Information Systems (CIS) in 2012 with more than 25 years of experience in the software industry. He drives the strategic direction of the organization and oversees SMSTurbo product development and overall operations to meet the market demands of the scale industry and support the unique needs of our customers.
Before joining CIS Ted played an active role in guiding the company's growth strategies as a consultant. He was a partner at Ascentage Group helping clients improve overall business strategy and execution, including product management, sales, marketing, and strategic partnerships.
Ted was Vice President of Sales at Framework Technology, a startup company that received over $50 million in venture financing. At Framework, Ted was responsible for building a sales team, as well as, developing the company's sales and marketing strategic and tactical plans. He also played an integral part in Framework's growth during its early startup stage.
Before joining Framework, Ted was the Vice President of the Professional Solutions Division at Softdesk, Inc. which merged with Autodesk, Inc. in early 1997. During his eight-year tenure at Softdesk, Ted served in many roles including Director of Product Management and Director of North American Sales. Ted's leadership strengths contributed to the company's growth and establishment as a leading developer of architecture, engineering, and construction software.
Doug Manter – Founder/CTO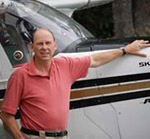 Doug founded Creative Information Systems in 1984 seeing a need for a low-cost multi-user job cost accounting system for the construction industry. In 1986 he led the development of the first scale management software solution (SMSTurbo) to integrate with accounting software. Doug's primary responsibilities include software and systems design, coding and testing. Previously he worked at RCA in NJ as an electronic technician in the Commercial Broadcast division. While at RCA he attended Drexel University for Electronic Engineering and Rutgers University for Computer Information Systems advancing his position to engineer in the Government Contracts Tests Division with top secret clearance. His primary functions were designing and building of both software and hardware solutions for classified military projects.
Kevin St. John – Executive VP/Chief Sales Officer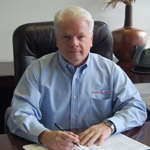 Kevin first joined CIS in 1988. He worked to develop a successful regional software dealer network into an international software company. Working in customer service and dealer service, he was responsible for training dealers to understand customer needs and provide the correct solution. Kevin ensures that he meets the needs of the clients during a software implementation and that the project is taken through to completion. After nine (9) years with CIS, he transferred his experience to develop a software division for Northeast Scale in Auburn, NH, a dealer for CIS. At Northeast Scale, he directly handled installations and report writing. Kevin returned to CIS in December 2001 as an executive, to leverage his 18 years of experience in sales and business development to increase the onsite services. Kevin has a Bachelor of Science from Emerson College with a major in Communications and a minor in Marketing.
Ronald J. Heestand, Manager, Professional Services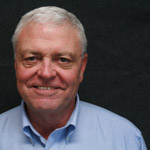 Ron Heestand came to CIS in 2010 with a wealth of experience from building professional service organizations. Ron started his career in professional services as a founding partner in a company that became the largest CAD software reseller in the Northeast. Starting with a single trainer, Ron grew the service organization to over 20 technicians doing training, certified implementations, and support. Autodesk, a design engineering software company, recognized his group with the top Professional Services Trophy awarded to one reseller each year.
As the North American Services Manager for Autodesk's largest global reseller with over 40 offices and a staff of over 90 engineers and managers, Ron was responsible for the delivery of training, custom programming projects, and implementation of design engineering software for clients located in the US and Canada. After completely re-organizing the division, he then focused on putting performance metrics and project-centric methodologies in place. The reorganization resulted in an increase in services revenue, an increase in productivity, and a decrease in staffing requirements.
Ron is tasked with developing strong working relationships with both new and existing clients of CIS as part of the delivery of our professional services. Ron is well aware of the power of partnerships based on mutual trust, constant communications, and realistic expectations backed by a plan to implement solutions successfully.