Robust Operational Data
Take your SMSTurbo metrics to the next level with advanced reporting tools.
SMSTurbo Analytics
SMS Analytics is a powerful tool utilizing Microsoft® Excel to expand the reporting capabilities of SMSTurbo.
You can access SMSTurbo data directly from Microsoft Excel. You'll have the ability to look at business metrics from a different perspective and manipulate data to match your unique reporting demands. Use the features of Microsoft Excel to create pivot tables, charts, and graphs.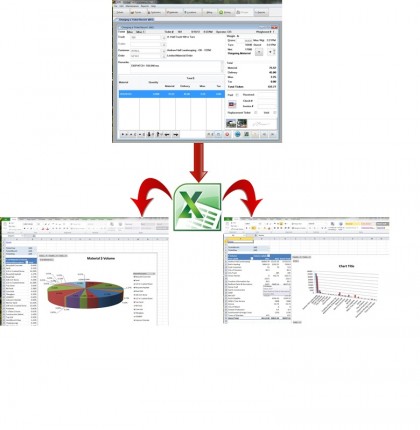 Custom Report Writing
SMSTurbo can print data in an endless array of reports and tickets with concise information to help you monitor your business.
The SMSTurbo Report Center includes several reports that, in most cases, will meet your reporting needs. A layout design editor allows you to make simple changes to existing reports (i.e. move fields, adjust sizes, add logos, etc.). With the advanced layout designer, you can write them yourself.
If you have additional requirements, or you want help customizing your reports, we provide services to develop them for you.
Schedule a consultation with one of our solutions experts to learn more.